Nature Reclaimed came about through our desire to look after the nature around us and this has shaped every decision that we have made since. From the type of paper used on our labels and in our packaging, to the eco-credentials of our wax and wicks, we have made every effort to make our candles as eco-friendly as possible.
Our glass: Whilst recycling glass is good for the environment, reducing the amount of waste going to landfill, saving on carbon dioxide emissions and decreasing the energy needed in production (vs new glass), it still requires a substantial amount of energy. By upcycling salvaged glass bottles to make our candles, we give the glass a new use, reducing the carbon footprint of each bottle. Added to this, much of our glass is 'plogged' from our local parks and greenspaces, keeping them cleaner, greener and ultimately safer for us and the local wildlife.
Our ingredients: Our candles are vegan, paraben-free and cruelty-free, made from professional grade 100% natural candle wax and pure essential oils.. nothing else! We have selected wooden wicks from Forest Stewardship Council (FSC)-certified mills, which as well as being sustainable, produce a pleasing crackling effect as they burn.
Our Packaging: We are plastic free and every bit of the paper that we use, from the labels on our candles, to the caps that top them and the protective wrap and boxes that protect them in transit, is all recycled.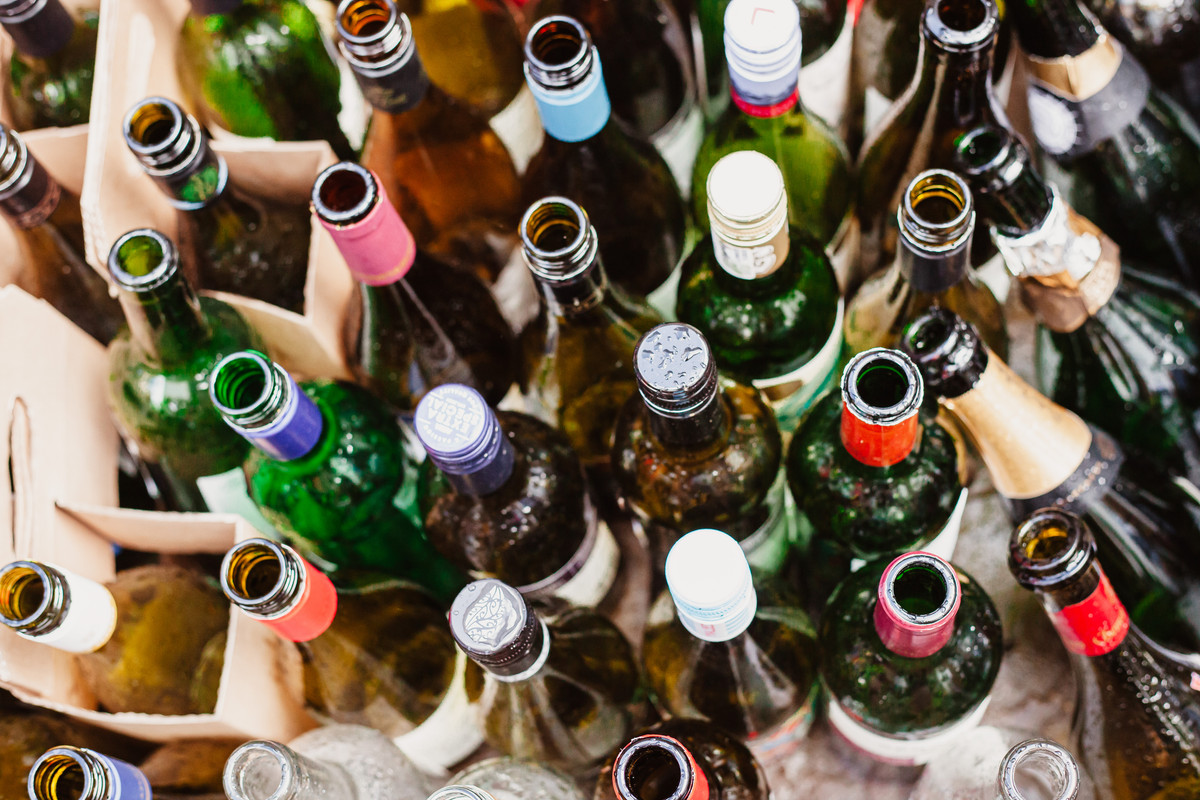 We LOVE recycling, if you love it too you can return your empty candle to us for 10% off your next candle AND free delivery. Just contact us for details of how to return. Or if you would prefer to keep the glass to reuse, once the candle has burned down to the last 10mm of wax it has ready to be recycled. Simply pop the glass in the freezer for ten minutes to freeze the wax, scoop the wax out with the spoon, wash out the glass, and that's it! Ready to use again, however you wish. Our wax is 100% natural and biodegradable, so you can pop the leftover wax straight in your compost.